Delta Saxophone Quartet
Il Delta Saxophone Quartet è il protagonista del terzo appuntamento per l'Edizione 2019 delle "Domeniche in Musica", (LINK) , progetto culturale di promozione e divulgazione musicale nelle sue molteplici espressioni ideato dal Maestro Salvatore Resca, con la direzione artistica del Maestro Davide Sciacca, prezioso ed infaticabile artefice di questa iniziativa.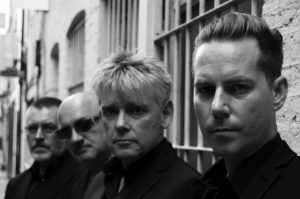 Christian Forshaw, soprano sax – Pete Whyman, alto sax –
Tim Holmes, tenor sax,  Chris Caldwell, bari sax
                solisti della London Simphony Orchestra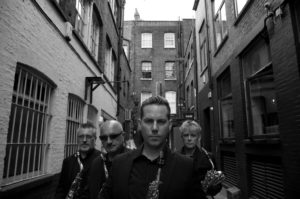 "One of Europe's most distinguished new music ensembles"
The Guardian
The Delta Saxophone Quartet is recognised both nationally and internationally for it's exciting schedule of live performances and cutting edge recordings.  Since 1984 it has been at the leading edge of the UK's contemporary music scene.
The quartet has released 7 solo albums which have received 5 star reviews from critics in the USA, UK, France, Germany, Italy and beyond. Radio-play has included airplay on BBCR3, BBCR6, BBC Scotland, RTÉ, ABC Australia, Rai Radio3, Radio NZ, ÖRF, DR, VPRO and many US/UK digital bespoke jazz/new music Internet stations.
The quartet was 'Ensemble in Residence' for a decade at Kingston University from 2002-2012, it was also resident educational outreach  group at Etnafest in Sicily running a variety of workshops with the composers and music students based in Catania.
Most recently it has enjoyed close links with David Lancaster, Director of composition at York St. John University where the quartet has worked with the undergraduates at the music department and also with David on its latest CD release, 'Bowie, Berlin & Beyond'.
The quartet is currently performing the UK its 'Project Flicks' film programme with financial support from Arts Council England. Flicks presents a variety of International eclectic films accompanied by 'live performance' of some dynamic new music scores.
The Delta Saxophone Quartet represents
 the saxophone section from the Steve Martland Band.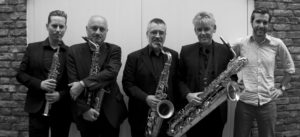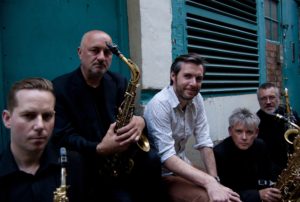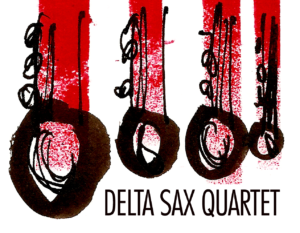 www.deltasax.com
www.facebook.com/deltasaxophonequartet
www.twitter.com/deltasax